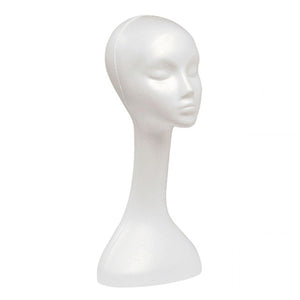 Select preferred payment method on checkout. You will be redirected to the selected platform to complete your purchase securely.
Mannequin Head - Long Neck 
Material: styrofoam 

Head Size: Average/small 

Price: For 1 



Great for everyday hair storage and keeps wig in shape! 

Shipping is unavailable for foam heads. Curbside pickup ONLY. We apologize for any inconvenience.