Look Good, Feel Good!HAVE A PERSONALIZED VIRTUAL FITTING WITH ME!✨ The past 15 years I've been blessed to see how my wigs have helped changed my cl...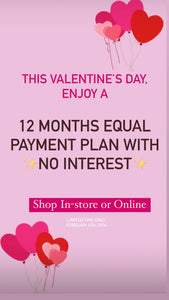 Let Self-care lead the way!
This Valentine's Day❤️ Get the hair you've always wanted without worrying about your budget. Wear Now and PAY LATER. 
Digital Hair Consultation THE BREAKDOWN 1. Prior to consultation we require clients to send close up pictures of their current hair, We also need p...